OUR VISION
To drive, to excel, and to participate in all
industry related business with passion, focus and professionalism.

OUR MISSION
Dedicated to deliver uncompromising
products and services par excellence in every endeavour and task with the utmost integrity and full accountability.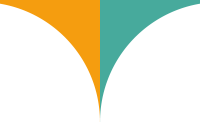 Straits Energy Resources Berhad ("Straits"), formerly known as Straits Inter Logistics Berhad was incorporated in Malaysia under the Companies Act 1965 on 4 December 1996 as a private limited company under the name of Ruby Quest Sdn Bhd. On 19 March 2004, Straits was converted into a public company under the name of Ruby Quest Berhad. Ruby Quest Berhad was listed on the MESDAQ Market of Bursa Securities on 30 May 2005 (now listed on the ACE Market of Bursa Securities under Straits). On 22 June 2007, Ruby Quest Berhad changed its name to Envair Holding Berhad. This was followed by a corporate name change to Raya International Berhad on 2 July 2013, and name change to Straits Inter Logistics Berhad on 20 June 2017 before the adoption of its present name, Straits Energy Resources Berhad, on 19 August 2021.
Straits is principally engaged in investment holding activities and the provision of management services.

Straits Group was established as manufacturers and traders of cleanroom filters and other water filtration products. Straits Group then expanded the trading of filtration-related products to include water filtration cartridges and charcoal fines and granules, and the trading and distribution of fast-moving consumer products.
On 14 September 2015, Selatan Bunker (M) Sdn Bhd ("Selatan Bunker") was incorporated as a 51.0% owned subsidiary of Straits, to allow Straits Group to diversify into the oil trading and bunkering business segment. This was in line with Strait Group's strategy to pursue a long-term sustainable business model that would contribute to positive returns. Subsequently, Selatan Bunker entered into a collaboration agreement with Tumpuan Megah Development Sdn Bhd ("TMD") on 29 December 2015, which was then supplemented on 6 March 2017 ("Collaboration Agreement").
In 2017, Straits Group acquired two Vessels, namely M.T. Sturgeon and M.T. Straits 1, to support its oil trading and bunkering business. The acquisition of these two Vessels enhanced Straits Group's competitiveness in the oil bunkering business by having its own operating vessels to generate revenues from marine bunker sales; allowed Straits Group to have greater control over its oil bunkering operations whereby vessel scheduling based on location and operations can be optimised based on its requirements for greater efficiency and productivity; and increased Straits Group's bunkering capacity for its oil bunkering business to help ensure uninterrupted services to its customers, thereby mitigating the risk of cancellation of lease agreements for vessel chartering by its lessor or owner.
Due to the similarity in the business nature of both Straits Group and TMD, Straits had completed its acquisition of the 55.0% equity stake in TMD on 28 September 2018. This is a horizontal acquisition by Straits Group to acquire its peer with the intention to expand its existing oil bunkering and trading business activity, and is expected to enhance Straits Group's revenue and earnings moving forward.
The acquisition serves as a security for Straits Group to continue with its core business activities as the acquisition of the controlling stake in TMD will enable it to continue to enjoy the benefits arising from the favourable business synergies between Selatan Bunker and TMD. These benefits include, amongst others, full access of Petroleum Development Act ("PDA") licences held by TMD; access of all the operating ports of TMD; the immediate enlargement of its fleet size by virtue of its controlling stake in TMD; and an enlarged customer base by virtue of tapping into the existing customer of TMD.
At present, TMD is currently having its operations with 14 licensed Vessels in 14 ports in both Peninsula and East Malaysia, which include, Pasir Gudang Port, Tanjung Pelepas Port, Johor Bahru Port, Kuantan Port, Kemaman Port, Kuala Terengganu Port, Labuan Port, Miri Port, Desaru Port, Melaka Port, Port Klang, Tok Bali Port, Dungun Port and Pulau Tioman Port all of which are licenced under PDA Licences for its bunkering services.
TMD, servicing its numerous customers in both the maritime transportation (such as container vessels, cargo vessels and cruise ships) and Oil and Gas industries (such as FPSOs, OSVs etc.) to a lesser extent.
On 11 January 2021, Straits had further entered into a conditional shares sale agreement ("SSA") for the acquisition of 2,250,000 Sale Shares, representing 15.0% equity interest in TMD, Upon completion of the acquisition on 3 March 2021, TMD becomes a 70.0% owned subsidiary of Straits.
Subsequently, in 2019, Straits had diversified its existing principal activities of Straits Group to include inland transportation and logistics business through its 70.0% owned subsidiary Straits Alliance Transport Sdn Bhd ("SAT"). SAT is principally engaged in the provision of inland transportation and logistics services, where it will mainly use trucks and / or lorries. Strait Group's venture into inland transportation and logistics services is purely a horizontal expansion of its existing business activities within the transportation and logistics sector, which serves to provide value added transportation and logistics services to its existing and potential customers.

Also in 2019, to further expand its geographical reach to North Asia and Greater China, Straits Group then acquired a 38.0% equity stake in Banle Energy International Limited ("BEI"). BEI is primarily involved in the trading of Marine Fuel Oil ("MFO"). Subsequently in March 2021, Banle International Holdings Limited ("BIH"), being the ultimate holding company of BEI has submitted its listing application to GEM of The Stock Exchange of Hong Kong Limited ("HKEX") via an Initial Public Offering ("Proposed Listing"), subject to obtaining the relevant approvals from all governing authorities pertaining to the Proposed Listing.

In the second quarter of 2019, Straits leverages on the expertise of Capt Tony Tan (Chen Han) by teaming up with him to set up a 51.0% subsidiary in Singapore, namely Straits Marine Services Pte Ltd ("SMS"), to provide inhouse vessel and marine management services. By doing so, Straits is of the opinion that the outflow of cash from the Group for payment of ship management services procured can be reduced and at the same time, the ever dedicated and dependable Capt Tony and his team can continue to serve and ensure all Vessels within the Group are well maintained at a competitive rate as Capt Tony is also a Shareholder and Executive Director in Straits.

On 20 January 2020, Straits announced that it had received the letter of award from Labuan Port Authority ("LPA") for the port management services of Labuan Liberty Terminal the Federal Territory of Labuan ("Labuan Port") for a period of 6 years commencing from 1 April 2020, and subsequently on 24 January 2020, Straits announced the acceptance of the letter of award.
Pursuant to the acceptance of the letter of award, Straits had subscribed 51.0% of the enlarged equity interest in Megah Port Management Sdn Bhd ("MPM") to undertake port management services in Labuan Port; and diversified its existing principal activities of Straits Group to include port management and related business activities.

On 12 July 2021, Victoria STS (Labuan) Sdn Bhd ("Victoria"), a 70%-owned subsidiary of Fajar Maritime and Logistics Sdn Bhd, which in turn is a 60.0%-owned indirect subsidiary of Straits, had received a letter of approval ("LOA") from Marine Department Malaysia for the development of the STS Transhipment Hub to provide and carry out ship-to-ship transfer activities for liquid cargo such as crude oil, marine gas oil, marine diesel oil, marine fuel oil, liquefied natural gas ("LNG") and liquefied petroleum gas within the port limits of Victoria Bay, Labuan. The STS Transhipment Hub will comprise an initial 6 ship-to-ship berths which will allow the transfer of cargo between seagoing ships positioned alongside one another.

Subsequently, Marine Department Malaysia had on 30 July 2021 issued a letter stating no objections to the commencement of development and operation of the STS Transhipment Hub by Victoria for a duration of 5 years commencing from 30 July 2021 to 29 July 2026 ("Letter of No Objections"). Victoria may apply to Marine Department Malaysia to renew its approval for the operation of the STS Transhipment Hub by Victoria at least 90 days prior to the expiry date. Nevertheless, the duration of renewal is not specified in the LOA or Letter of No Objections. Victoria expects to derive revenue from the STS Transhipment Hub via charging anchorage fees, ship-to-ship transfer of cargo fees and sale of general supplies (e.g. food, dry supplies and fresh water) to vessels moored at the STS Transhipment Hub.

Straits' 75.0% owned subsidiary company namely Straits Technology Solutions Sdn Bhd had on 8 December 2021 acquired 70.0% of the paid-up share capital of a shelf company, Straits CommNet Solutions Sdn Bhd ("SCS") with the intention to carry out and participate in the vast business opportunities of the 4G and 5G rollout and the digital transformation of the oil and gas industry through the Internet of Things ("IoT") in Malaysia and regionally.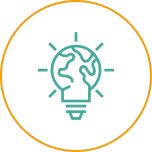 SUSTAINABILITY
Every action undertaken should be environmentally, economically and socially sustainable so as to ensure the
continuity and preservation of our Group, our integrated community, business partners and stakeholders.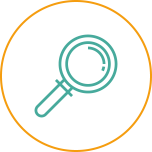 TRANSPARENCY
We strive to upkeep the levels of professionalism and principals of transparency in all matters pertaining
to our professional conduct and business activities.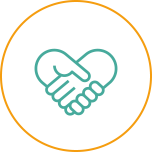 ACCOUNTABILITY
Our Group shall be accountable in every way towards our many endeavours in all aspects of our
professional conduct in the marketplace especially towards the setting, executing and achieving of our goals and objectives.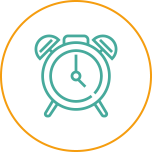 RESPONSIVENESS
Upon the trust granted us by our stakeholders, shareholders, clients, customers and colleagues,
we strive to uphold the practice of responding and reacting in a timely and prompt manner in every endeavour we undertake.