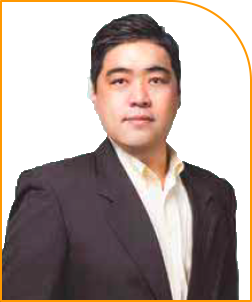 CHAI YIING JEN


Managing Director
Straits Alliance Transport Sdn Bhd
44 years old, Malaysian Male

Qualifications:
He graduated from Ferris State University, USA, with an Associate Degree majoring in Automotive Service Technology in 2000.
Working Experience:
He began his career as a Coordination Engineer with General Motors, USA in 2001 which he was mainly responsible for the research and development of motor vehicles and trucks, apart from monitoring and providing training to its technicians on new automotive technology, as well as developing a new system to monitor recruitment and performance of its employees. He left General Motors in 2002.

In 2004, he joined Kee Fatt Motor Works Distributors Sdn Bhd ("Kee Fatt") as its executive director, where he was responsible for overseeing the overall daily operational matters and formulating the business development plans and activities of Kee Fatt. He was also taking charge of the logistics related matters which include, amongst others, the coordination of drivers on duty, the arrangement of truck maintenance, as well as to monitor and implement the safety requirements and transportation issued so as to be in compliance with the requirements set by the company's clients.

In 2014, he founded Am Alliances Sdn Bhd ("Am Alliances"), a transportation service provider, and as an executive director, he was mainly involved in the provision of land transportation services for his customers who are mainly construction players. In 2015, he left Kee Fatt and fully devoted his time in Am Alliances. He had since left Am Alliances in 2018, to fully devote his time in Straits Alliance Transport Sdn Bhd ("SAT") from February 2019 onwards.

Additional Notes on Key Senior Management:

Joined the Group as director of SAT on 19 February 2019.


No family relationship with any director and/or major shareholder of the Company and has no conflict of interest with the Company.


No convictions for any offences within the past five (5) years and no public sanctions or penalty imposed by relevant regulatory bodies (other than traffic offences) during the financial year ended 31 December 2022.


He does not hold any directorship in public companies or listed corporations.