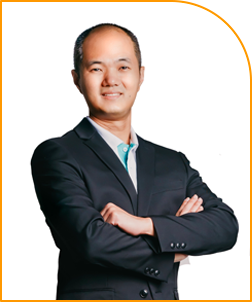 CAPTAIN DJIE KWANG LIONG


Chief Operating Officer
Straits Marine Services Pte Ltd
46 years old, Singaporean Male

Qualifications:
He obtained his Bachelor Degree in Maritime Operations from the Maritime Institute of Willem Barentsz, the Netherlands sponsored by the Maritime and Port Authority of Singapore in 2007 and a Diploma of Nautical Studies from Singapore Polytechnic in 1999. In 2009, he obtained a Specialist Diploma in Workplace Safety and Health from Ngee Ann Polytechnic. Captain Djie Kwang Liong has a Certificate of Competency ("COC") Class 1 Master Mariner (Foreign- going) issued by the Maritime Port Authority of Singapore.
Working Experience:
He started his shore-based career as a Marine Officer/Senior Marine Officer with the Maritime and Port Authority of Singapore in 2007 where he worked in the Port Operations Department responsible to ensure smooth operations of the Port Operation Control Centre 1 ("POCC 1") and thereafter worked in the Marine Safety Department ensuring the Safety and Environmental Enforcement within Singapore Port waters.

Subsequently, he joined the Braemar Technical Offshore Services under the Braemar Group in 2009 as a Marine Warranty surveyor/ CIMD/Offshore Vessel Inspection Database Inspector where he attended to various types of Anchor Handling & Supply Tugs, Towing Tugs, Seismic Operations vessel, & supervising Load Out operation, Towage Approval and Float On/Off of Jack-Up Rigs around the world.

In 2011, he joined the Jaya Offshore Company as Marine Safety Manager/Designated Person / Company Security Officer managing a fleet of 20 odds offshore vessels.

In 2012, he co-founded Skips Marine Services Pte Ltd in Singapore and was the Safety Director where he responsible to secure the Document of Compliance with the relevant authorities and maintaining the ISO 9001 and the OHSAS 18001 system. In 2019, he joined and set up Straits Marine Services Pte Ltd where he is responsible for the implementation of the International Safety Management and International Ship Security Management for the fleet.

Additional Notes on Key Senior Management:

Joined the Group on 1 July 2019.


No family relationship with any director and/or major shareholder of the Company and has no conflict of interest with the Company.


No convictions for any offences within the past five (5) years and no public sanctions or penalty imposed by relevant regulatory bodies (other than traffic offences) during the financial year ended 31 December 2022.


He does not hold any directorship in public companies or listed corporations.