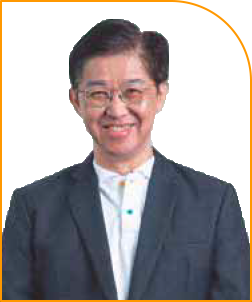 HOH CHEE MUN


Group Chief Financial Officer Cum General Manager
Straits Energy Resources Berhad
58 years old, Malaysian Male

Qualifications:
He is a Chartered Accountant. He completed his Malaysian Institute of Certified Public Accountant Professional ("MICPA") Examination in 1993 (formerly known as Malaysian Association of Certified Public Accountant), and was admitted as a Member of MICPA on 29 January 1994, and subsequently admitted into the Malaysian Institute of Accountants ("MIA") as a Chartered Accountant on 24 October 1994.
Working Experience:
He commenced his accountancy career in 1985, with a 4-year articleship with BDO Binder as an Article Clerk before furthering his career in 1990 with Ernst & Young as an Audit Assistant, where he had completed his MICPA examination.

Thereafter, he left Ernst & Young in 1995 as an Audit Senior and joined Fella Design Group, a regional furniture manufacturer cum retailer as the Group Accountant, overseeing the accounts, finance, internal audit, human resources and information technology in 1996.

In 2005, he became the Finance Director of VHQ Group of Companies, overseeing the accounts, finance and corporate secretarial matters in Malaysia, Singapore, Indonesia, Thailand, Vietnam and China.

Before he was appointed as the Financial Controller of the Group, between 2012 to 2017, he provided general management consultancy and GST services in Malaysia. He was promoted to the Group Chief Financial Officer cum General Manager of the Company on 1 July 2022.

Additional Notes on Key Senior Management:

Joined the Group on 1 April 2017.


No family relationship with any director and/or major shareholder of the Company and has no conflict of interest with the Company.


No convictions for any offences within the past five (5) years and no public sanctions or penalty imposed by relevant regulry bodies (other than traffic offences) during the financial year ended 31 December 2022.


He is currently an Independent Director of QES Group Berhad.