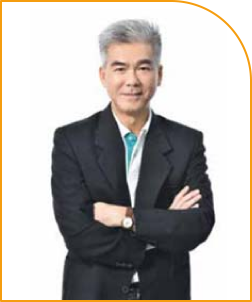 LEONG FOOK HENG
Independant & Non-executive Director
Date of Appointment: 17 August 2015
Mr. Leong Fook Heng, male aged 62, was appointed as an Independent & Non-Executive Director of the Company on 17 August 2015.

Qualifications & Working Experience and Occupation:
He is an Associate Member of the Institute of Chartered Secretaries and Administrators and Chartered Institute of Management Accountants (United Kingdom) and is also a Member of the Malaysian Institute of Accountants.
Mr. Leong began his career as the Marketing Officer in a Credit & Leasing Company in 1981 and subsequently rose to the rank of a Branch Manager. He was then promoted as Senior Manager, Head of Corporate Banking, specializing in Equipment Finance/SME lending at a Financial Institution for more than 14 years.
In 2001, he joined Citibank Bhd as Vice President, Head of Asset Based Finance Division and was also appointed a Director of Citicorp Capital (Malaysia) Bhd. Thereafter, he joined a local Bank and held the position of General Manager, Business Banking for more than 5 years.
Subsequently, he joined an International Banking Group, which owns Banks operating in 14 countries, as its Group Head, Risk Management. He was also a Regional CEO at one of the Banks and a Board Member of another two Banks within the Banking Group.
Board Committees(s) served on:

Chairman of the Audit Committee
Member of the Nomination & Remuneration Committee
Member of the Board Risk & Compliance Committee
Length of service as Director since the last appointment up to 18 May 2021:
6 years 7 months

Family Relationship with any Director and/or Major Shareholder of the Company:
None

Disclosure of Conflict of Interests with the Company:
None

Conviction for Offences within the past 5 years and any Public Sanction or Penalty imposed by relevant regulatory bodies (other than Traffic Offences) during the financial year end:
None

Present Directorship(s) in other Public/Listed Companies:
He does not hold any directorship in other public companies and listed companies.

Number of Board Meetings Attended from 1 January 2020 to 31 December 2020:
He attended all ten (10) Board meetings held in the financial year ended 31 December 2020.

Shareholdings in the Company:
He does not hold any shares in the Company.